"Travel is the only thing you buy that makes you richer."
Indeed, it is.
Excited to visit the top countries of eastern Europe? Want to make the most of it and have a blast every minute. Whether it's the first time to visit or the 10th, planning your trip ahead is always key to enjoying every second of it. Traveling is always exciting, you get this trill of packing, and giddy feeling that you're going on an adventure and for just a second you feel like a hero out a fantasy embarking on the adventure of all times.
Your excitement makes you do research upon research for the places you're heading to know, and you want to consume it all; culture, food, coffee, museums, site-seeing, old streets and history sites … you want to see it. Munich, Prague and Vienna are the perfect combo to dive into the eastern Europe extravaganza and indulge in its culture.
Now let us take you on a small virtual trip around for destination;
Munich
With its Bavarian heritage, Munich has been long known as the city of art offering a lot of venues, museums and sites to explore years upon years of art and history. You can start your art exploration by visiting Munich's art square The Kunstareal where you'll browse through literally everything art related, from the Dutch Masters to designs dating back to the 1960s. The area also includes some the finest art museums in Germany such as the Alte Pinakothek – displaying canvases dating back to the 14th to 18th century – the Neue Pinakothek displaying world-known-names such as Monet, Cezanne and of course Van Gogh whose sunflower piece emits joy and cheer.
And car geeks, rejoice because in Munich you'll finally have the BMW experience. Right next to the Olympiapark there you'll find the gigantic BMW showroom where you get to straddle the most powerful motorbikes, gawk at the technology used in manufacturing the cars and let your kids explore the junior section to know all about the science, mobility and car engineering.
And before you hop onto the next destination, you must first try Munich's traditional diches, such as the famous bagels with white sausages, Apfelstrudel which is the most loved desert in Germany filled with apple sauce and crispy apple chunks wrapped in thin layers of crispy dough; yum yum!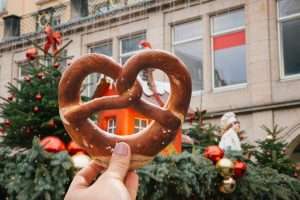 Prague
Our next destination is a dive into millenniums of history, beauty to compete that of Paris and food to drool all over. It's the artistic destination of eastern Europe, and no crowds would drive you away from exploring the centuries old stone bridges, monuments, hilltop castles and attend the best classical music events. But not only this, the art galleries take you on an exploring trip from the Gothic altarpieces in the Covent of St. Agnes, to bohemian art and the stunningly magnificent architecture of the city all over.
Every street in Prague is a mystery of cobbled lanes and hidden yards satisfying your ever-growing wanderlust. Stumbling on ancient chapels, mystery gardens, beautiful church domes, small street cafes and cozy old bars, and every corner holds a story. And don't feel cheesy to do the touristic stuff; go ahead and do it.
Visit the Prague Castle and pretend to be royalty, take a stroll on Charles bridge, spend time in Old Town Square and take that gorgeous beautiful photograph by the Famous Astronomical clock – the center of Prague's history and pass by the Prague Zoo dating back to 1931 ranking in the world's top zoological parks.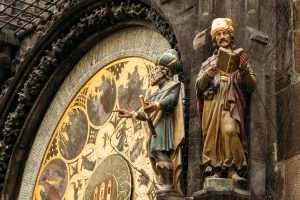 Do all this while having a taste of Czech's famous dishes such as Kolache, Buchty and Trdelnik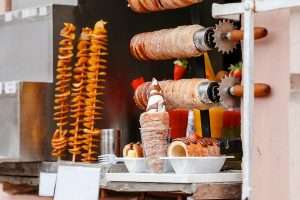 Vienna
Our 3rd and last destination is the city of imperial history known as the city of music, with palaces telling the famous Habsburg monarchy's history and music ringing through every hall.
You can't go to Vienna without visiting the Kunsthistorisches Museum the place where Europe's finest painters, sculptors and artisans have their works displayed amongst collection dating back to classical Rome, Egypt and the renaissance.
Then you can spend some festive-ish time by the Prater & Ferris Wheel, which rises up to 65m giving you a glorious view and opportunity to capture beautiful pictures of the city from the top.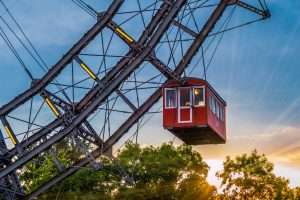 Coffee and deserts fans, you can start your morning by visiting the Café Sacher famous for its wonderfully rich iced-chocolate cake with apricot jam and the aroma of coffee all around. Afterwards, you must stop by Hofburg palace for some mesmerizing exploration and attend the Vienna Boys' choir Mass that takes place every Sunday at 9.15am between September and June. And then wrap up your day by visiting Vienna's Gothic masterpiece Stephansdom.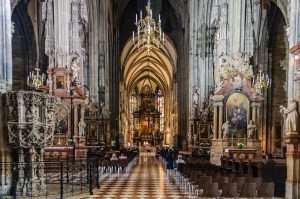 This trip is not only a satisfaction to your wanderlust but a unique and dazzling ride down through Europe spots; artistically, musically and historically.