A new and exceptional discovery took place in December 2018 when a 4,400 years old tomb was discovered in the Saqqara pyramid complex near Cairo, is filled with colourful hieroglyphs and statues of pharaohs. Mostafa Waziri, secretary general of the Supreme Council of Antiquities said the find was "one of a kind in the last decades," according to Reuters.
After excavating the tomb and analyzing all the hieroglyphs and ornaments, it shows the tomb belongs to a royal priest named Wahtye, who served during Egypt's Fifth Dynasty under King Neferirkare
The priest really loved his mother; "He mentions the name of his mother almost everywhere here," said Mostafa Waziri.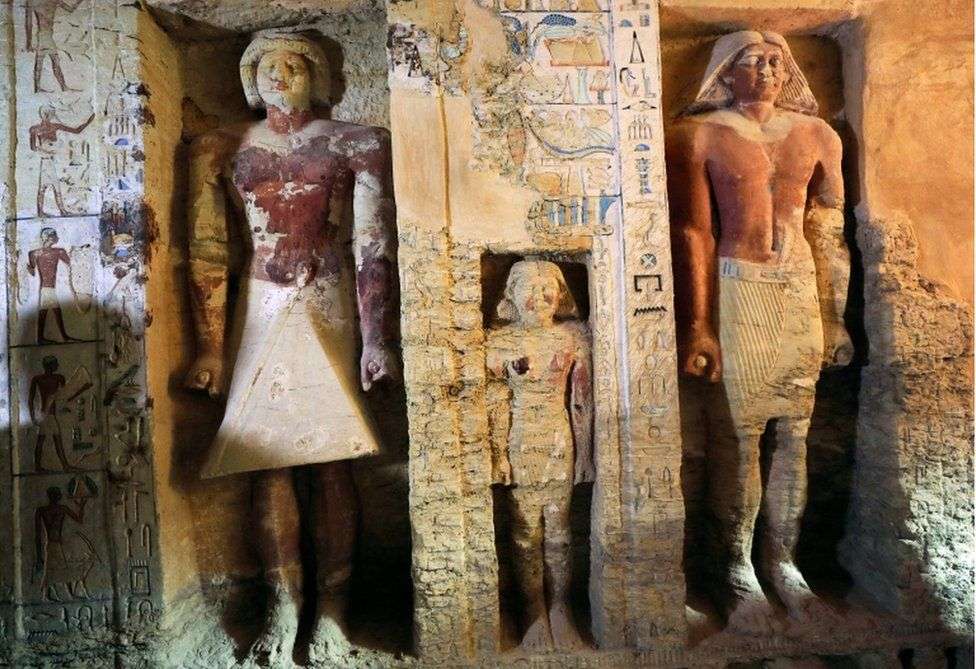 The tomb is 33 feet long, 10 feet high and 10 feet wide and the wall drawings' colours are well preserved, they illustrate different aspects of manufacturing of pottery and wine, making religious offering, musical performances, boats sailing.